Nº Registro: UAGR0009
The Abarra Apartments consist of four apartments in a traditional house in the village of Egiarreta, small village of the Navarro Pyrenees of 65 inhabitants located in the Valley of Arakil, at the start of the Sierra de Aralar and plain Arakil. 2 Km from the motorway, 20 minutes from Pamplona, ​​Vitoria and 50 minutes from San Sebastian and 70 minutes from Logroño. The village has a church with a Renaissance altarpiece of great artistic value.  500 ​​m. is the Romanesque chapel of Santiago Itxasperri declared of cultural interest, with a playground at its side. Erga Trinity chapels of Oskia, San Vicente, N ª Lady Zamarce even Sanctuary de San Miguel of Aralar to which you can walk with itineraries of very different distances and with difficulty.


Abarra I DISTRIBUTION ( 4 + 2 places) / Abarra II (2 +1 place) / Abarra III (2 +1 place) / Abarra IV (2 +1)
Three apartments with a bedroom, living room, kitchen and bathroom, and an apartment with two bedrooms, lounge, kitchen and bathroom. All very spacious. Woods repeatedly centuries coexist with heating and modern kitchens. Maximum comfort with the greatest respect for the work of the ancestors. 


AREA ACTIVITIES
The area offers you many possibilities for doing activities:
The most active can go horse riding, paintball, zip lines and suspension bridges.
The nature lovers have many trips to do: the Aralar mountain chain, marked routes by the Urbasa, hiking dolmens, source of the Urederra, Plazaola greenway and caves of Mendukilo .
Those who have cultural concerns can visit: the sanctuary of San Miguel of Aralar, Zamarce monastery and chapels of Trinity of Erga and of Oskia to which you can get there walking, with itineraries of very different distances and difficulty.
We provide you with all the information you need to enjoy a wonderful stay. WE WAIT FOR YOU! 
AGROTURISME
You can participate in the management of cattle: cows and calves. 
WHERE TO GO
Santuario San Miguel de Aralar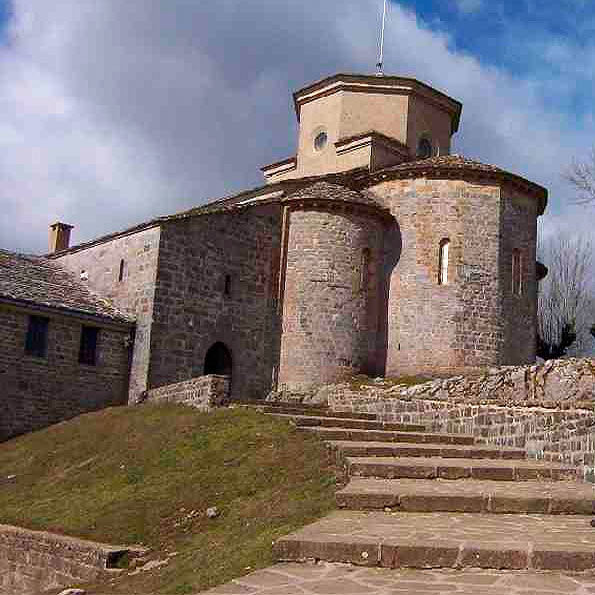 It is one of the most famous spiritual centers of Navarre. It is a Romanesque temple with three naves and three apses located at the top of the mountain chain of Aralar, from where a spectacular view ...
Robledal de Orgi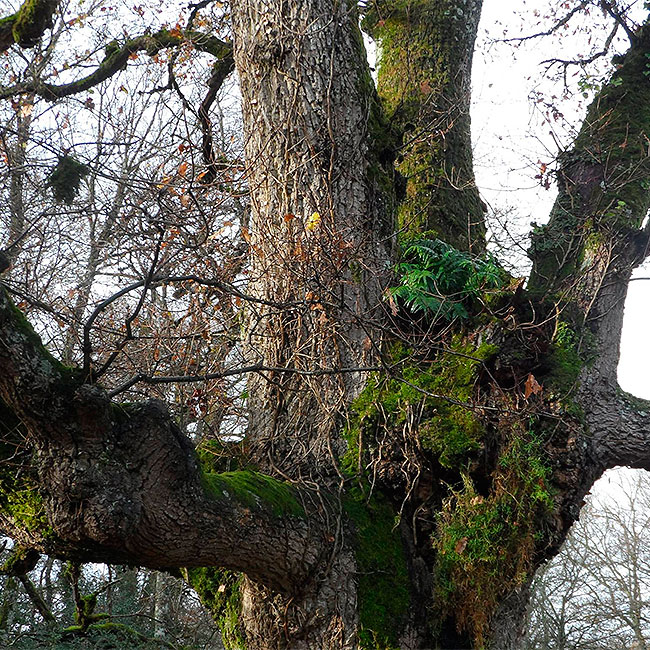 Ancient forest, the only witness of secular oak wet Navarre with great ecological interest. Natural Recreation Area with reception areas, rides and conservation. A unique landscape that always amazes ...
Peru-Harri. Parque de la Piedra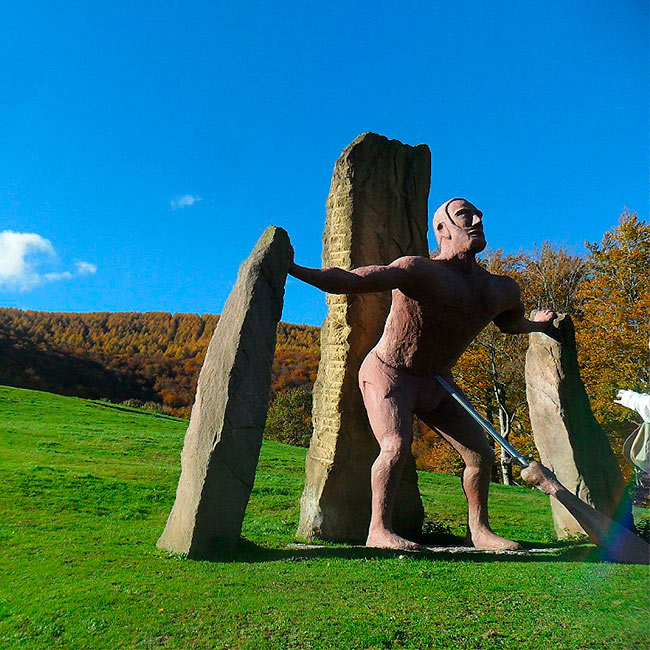 Stone museum made by Iñaki Perurene in the mountain, 2 km from Leitza firection to Uitzi. A unique museum where Iñaki and his son Inaxio tell myths, history and culture in stone, like a giant of 40 to...
UPCOMING EVENTS
Carnaval Lekunberri
En Lekunberri, del 17 al 18 de febrero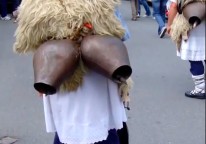 El carnaval se realiza el sábado anterior al carnaval oficial y consiste en un día lleno de música, disfraces y animación callejera. Todo el pueblo, especialmente jóvenes, niñas y niños, se disfrazan ...
Carnaval de Estella-Lizarra
En Estella/Lizarra, del 18 al 25 de febrero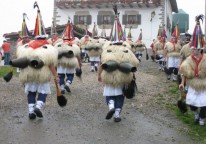 Arranca el carnaval de Estella, que se celebra durante tres sábados consecutivos. El primero, tendrá como acto central el desfile de la noche de caldereros. Los carnavales continuarán con una fiesta r...
Feria Navartur
En Pamplona, del 22 al 24 de febrero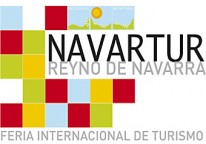 Navartur Reyno de Navarra, se ha convertido en la Feria de Turismo de mayor interés del Norte de España, y cita obligada entre los viajeros de Navarra y País Vasco y los destinos nacionales e internac...
ENVIRONMENT´S INFORMATION
Egiarreta
Famous locality by its beautiful Romanesque church of Santiago de Itxasperri which is declared Good of Cultural Interest, of unique nave. In the apse there are capitals decorated with balls, animals and "róleos" (a decorative element). The main façade has archivolts and capitals decorated with pearl interlacing and "caulículos" that are mixed in some cases with heads. The parish is of Medieval origin with Renaissance altarpiece. Between Vitoria and Pamplona, in the valley of Arakil, it has an ideal location to know the Natural Park of Urbasa-Andía, the cave of Mendukilo or the mountain chain of Aralar.
Tours

*Cave of Mendukilo.
* Sancturay of San Miguel de Aralar.
* Mountain chain of Aralar.
* The Natural Park of Urbasa-Andía.
* Forest of Orgi.
* Ethnographic Museum of the Kingdom of Pamplona.
* Green Via of Plazaola.
* Lekumberri.
* Routes of the dolmens of Aralar.
* Lizaso.